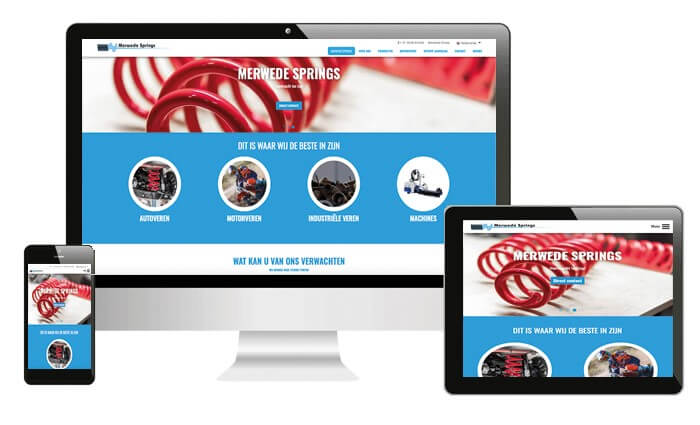 Finally!
We are proud to present our new Merwede-Springs website. After a period of development, filling and optimization, the new website is online since 1 April 2019.
New design
The website is entirely based on a new structure. The fresh design and new menu ensures a well-arranged complete website. With a new navigation you can find the information you are looking for much faster and easier.
Responsive
More and more visitors to websites view these on tablets and smartphones. Even then, our information must always be available and displayed properly. The old website was not suitable for this. As Merwede Springs we had to do something with that. That is why the new website is built responsive. This means that it does not matter on what device you visit it. The website automatically scales to the correct format.
Multilingual
Many of our customers that we serve are located abroad, so a website in English is a must. In addition to the English translation, we have also opted for a German translation.
Additional information
If you still miss information, have additional questions about the website or want to make another remark, please contact us.